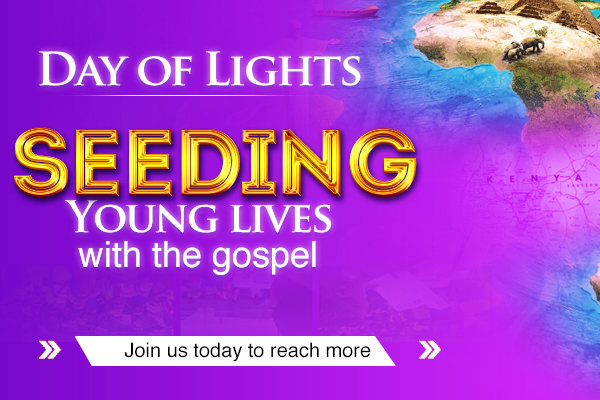 Day of Lights
Every hour online, people are being bullied, harassed, or influenced negatively with the wrong message. With the Day of lights campaign, we are combating this darkness with light, and changing the narrative by seeking out and reaching more people with the ministry materials and tools required to uplift and give their lives meaning. Read inspiring testimonies made possible because you contributed and continue to do so.
John 8:12 "Then spake Jesus again unto them, saying, I am the light of the world: he that followeth me shall not walk in darkness, but shall have the light of life."
"Until you change a man's thinking, you cannot change his life, you cannot change his state and therefore cannot change his estate."
― Chris Oyakhilome
Read Testimonies
A TURING POINT FOR THAPELO SEFALAFALA FROM SOUTH AFRICA


Back in 2012, I had the privilege to hear the word of God through Pastor Chris teachings, I was so amazed because I never actually understood what God's love to His people was all about. Even though I have heard about Jesus dying on the cross and heard that His death and resurrection was proof that God can do anything, but I never quite understood what his death really meant (it's shocking trust me I know!)
However, when I listened to Pastor Chris's teachings, I received a clear picture of how all these meant, most especially -His death, resurrection, how we fit into God's plans and purposes. The love of Christ became clearer and clearer continually to me.
Through this word, I am living gloriously and I mean really gloriously, a life of a heavenly state of being, heavenly condition, and heavenly dignity-I mean everything is GOODEST if there is such a word- God is simply amazing.
The full riches and complete understanding are unveiled to me by Jesus Christ daily through Pastor Chris's teachings, so thankful! I am living the eternal life now, that's what I am saying and my daily experience!! Glory to God!
Pay With Credit Card
Pay With Kingspay(Naira Payment)
Pay With Paypal